THURSDAY OCTOBER 01 2020 - 1 MIN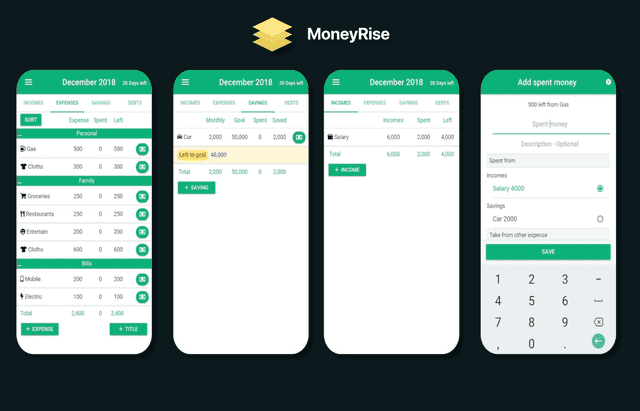 MoneyRiser is a personal finance and budgeting application that I worked on for about a month. During that period I implemented various modules and improved the overall architecture and scalability of the project. Unfortunately, due to communication barrier, we decided to terminate the contract early by mutual agreement.
---
You can find the app on Play Store & App Store.
For suggestions and queries, feel free to contact me.