WEDNESDAY FEBRUARY 22 2017 - 1 MIN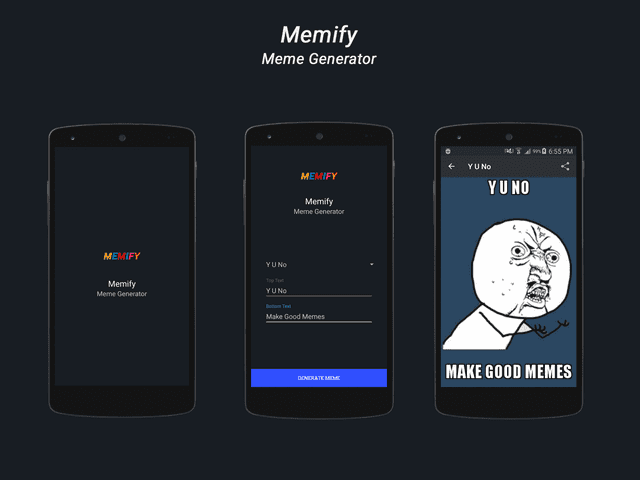 Few days back, while searching for an API, I found this other one that let's you generate meme's via REST API calls. So this weekend I decided to use my spare time and turn it into a fun application. It took just a few hours from start to production and most importantly added a new item to my portfolio to showcase *wink*. If you want to check it out, find the link at the bottom of the post.
Memify is a simple meme generator that lets you create memes in just 3 simple steps:
Choose a meme
Add your text
Hit the Generate button
That's it! You have your meme. Share it with your friends and have a good laugh together.
---
You can find the app on Play Store.
For suggestions and queries, feel free to contact me.