SUNDAY AUGUST 21 2016 - 1 MIN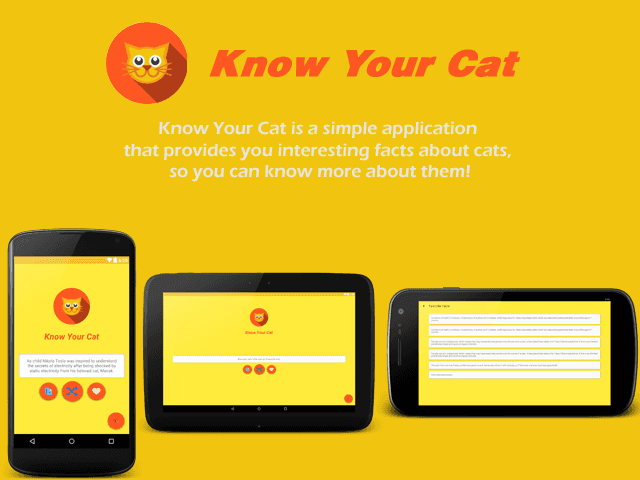 Know Your Cat provides you interesting facts about cats, so you can know more about them! Features:
Shuffle Facts
Copy to clipboard for sharing
Save as favorite
Favorite facts
The app was built as part of portfolio item during my university days, fun for some and mostly useless but was useful for practicing my design and development skills.
---
Find Check it out here.
Check out the GitLab repo for the project.
For suggestions and queries, just contact me.