WEDNESDAY JANUARY 17 2018 - 1 MIN
Micah O'Kray
I was pleased with his progress in developing the app per the request. Specs were in place but he anticipated needed modifications. Communications were clear and timely. I was blown away by his work.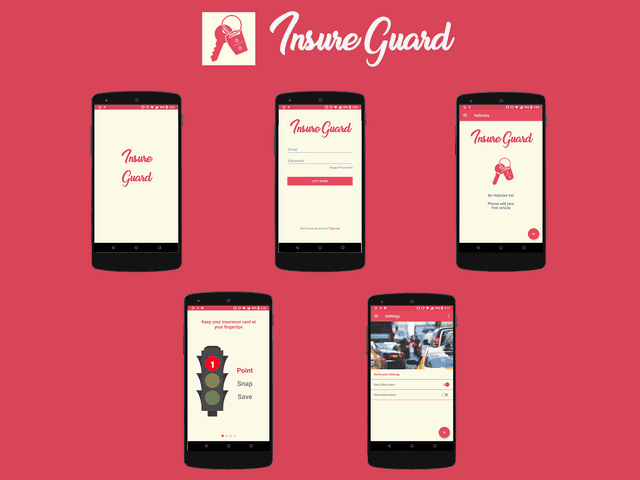 Written completely in Kotlin, Insure Guard is a simple record keeping application dedicated to Insurance documents. The app uses Firebase Storage for database and also uses it's Authenitcation services for user management.
Main features of app invovle image capture, data input, records listing, email and phone notifications. The project is expected to go into second phase with some new ideas and feature requests from the users.
---
You can find the app on Play Store.
For suggestions and queries, just contact me.