TUESDAY OCTOBER 11 2016 - 1 MIN
David Lopez
great experience! excellent work 5*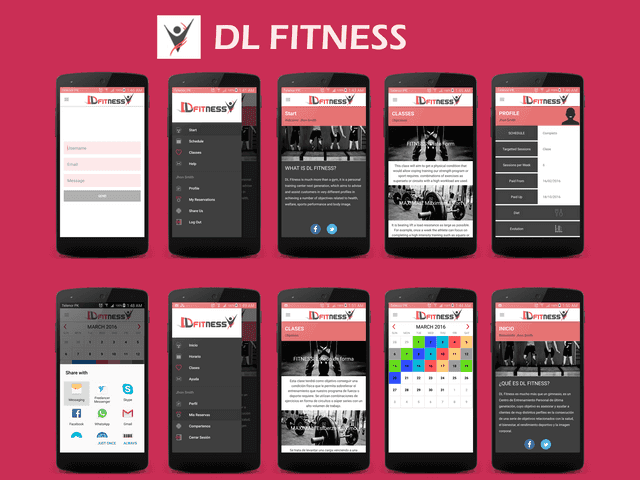 DL Fitness is app for a Spanish Fitness Club which let's users maintain their profile and take full advantage of their membership.
Features include:
Session Schedules
Session Booking/Cancelation
Profile Maintenance
Class listings
Interactive calendar to discriminate different types of classes and their details as well as booking/cancellation
Support feature to interact with club representatives.
Sharing and Promotion pages for club marketing
Progress tracking
Up-to-date diet plans sent by instructors.
Multi-language support for English/Spanish regions
Customer feedback and rating for sessions they attended
Class, Feedback and Membership expiry notifications
---
Find Project Reference here.
For suggestions and queries, just contact me.