Cricketer - Scoring & Statistics
FRIDAY FEBRUARY 10 2017 - 1 MIN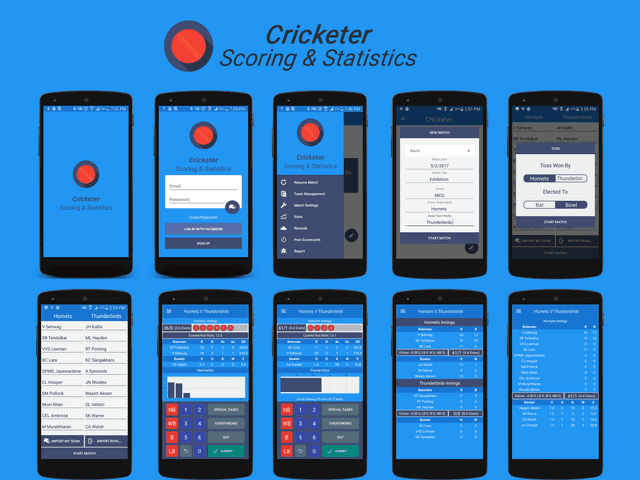 Cricketer is an innovative scoring application that not only lets you do the scoring and save statistics, but it also promises to take your game to the next level. Either you are a street cricketer or club star, Cricketer gives you a chance to become the local legend of the game. Manage all your team and personal records will full team and personal profiles and social sharing features.
---
You can find the app on Play Store.
For suggestions and queries, feel free to contact me.