MONDAY MARCH 27 2017 - 1 MIN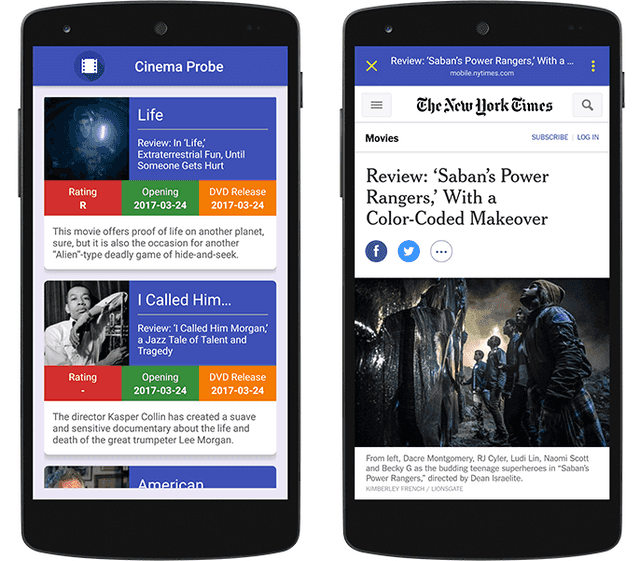 A simple practice project to experiment with the combination of Retrofit, Dagger 2 and RxJava inside MVP architecture. The application itself is a simple movie review app powered by The New York Times Move Review API.
---
Application is available at Google Play Store.
Source Code is available at Gitlab repository.
For suggestions and queries, just contact me.