FRIDAY DECEMBER 08 2017 - 1 MIN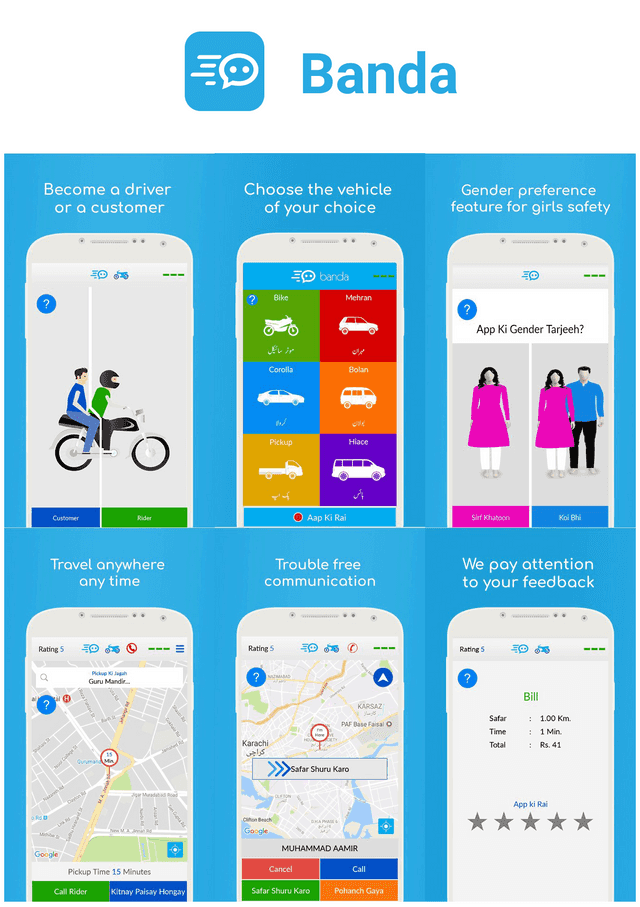 Banda is a platform that helps connect commuters to drivers, It exists to create a platform where ordinary citizens of Pakistan have a chance to utilize their skills/assets to earn clean, respectable and halal income.
Banda is an application for Pakistanis who are looking for simple solutions to earn money. This application was created to eliminate difficult steps of becoming a driver. It is absolutely free to use for everyone.
---
You can find the app on Play Store.
For suggestions and queries, just contact me.